KAVANOT BY RAFI METZ
ILLUMINATE THE WORD
(¯`·.¸¸.·´¯`·.¸¸.-> <-.¸¸.·´¯`·.¸¸.·´¯)
MENORAH OF EMANATION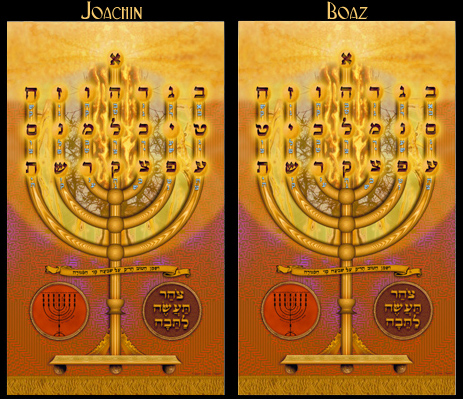 Posters of this Menorah will soon be available in two forms. The difference between the two is the center line of letters, which goes from right to left in one, and left to right in the other. They are 12" x 14" and come in waterproof laminated plastic with grommets. Here's more infomation about the Menorah.

Price list coming soon.

Here's a selection of Jewish-themed paper designs.

For information, contact Rafi.